Do Not Close This Page, Your Order May Not Be Complete!
Please Customize Your Order
Do not hit the "Back" button, as it may cause errors in your order.
How To Lose Weight, Take Control Of Your Blood Sugar Levels, And Maintain A Healthy Lifestyle WITHOUT Going Hungry Or Losing Out On The Flavor.

Here's what you'll gain when you utilize The Next Level Diabetes Cookbooks to your anti-diabetes arsenal...
Diabetes Smarts presents 5 new comprehensive recipe books to up your kitchen cred and take you from novice to expert chef, all while helping you learn to cook delicious, inventive and healthful meals for you and your family!
Hey, we understand how difficult it is to not just gather your family together at dinner time, but to find the energy and motivation to plan AND cook a huge meal....
...especially after you've had a long day at work and the kids are exhausted from the full school day. That's probably why you may find yourself speeding into the fast food drive-thru more nights a week than you'd care to admit.
And, chances are, you spend the rest of the night feeling bloated and sad, wondering why you couldn't stop yourself from eating that extra bag of fries, or drinking that extra soda.
But, guess what, to eat healthfully, while cooking quickly, and without the stress of attempting to rack your brain for the answer to what exactly you should cook, is acheivable, and sustainable!
With our 5 comprehensive recipe books, we've got you covered for any and every meal situation!
Each of our meals are quick, easy, full of nutrition, and they've all been designed to maximize your digestion so you can keep your blood glucose levels in check.
Start Off Easy And Stress-Free
Introduction To Clean-Eating Lunches And Snacks,
and Introduction To Clean-Eating Dinners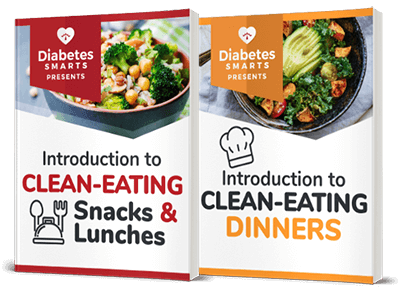 Introduction To Clean-Eating Lunches And Snacks, and Introduction To Clean-Eating Dinners, will give you the basic tools to whip up a wide range of delicious and nutritious low-sugar snacks and meals within minutes!

These books will start you off right, so you can get the hang of what it means to cook with natural, unprocessed ingredients while still leaving you plenty of time to carry on with your busy day.

With this start-up book, you'll learn your way around the kitchen with easy and delicious recipes, like...
Jerk Chicken with Brown Rice and Peas

....and you'll even learn how to whip up NATURAL SUGAR desserts, like...
Banana and Peanut Ice Cream

Graduate To The Next Level!
The Next Level Diabetes-Fighting Cookbook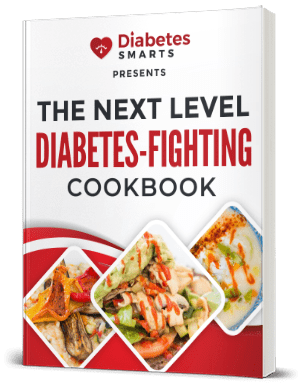 Now that you know your way around the kitchen, it's time to dive into our ocean of delicious nutrition!

The Next Level Diabetes-Fighting Cookbook contains a spectrum of recipes, from low-sugar breakfasts, healthy-carb lunches, and protein-rich dinners.

Utilizing these meals on a regular basis can help better control blood sugar levels, cut down on your portion sizes, and teach you to cook with only the most nutrient-packed natural ingredients.

In this book, you'll get some of our absolute favorite recipes, including...
Coconut Chicken & Turmeric Veggie Salad

Sweet Potato Rosti with Mushroom Ragout

Healthy Carb Carrot Pasta

....and you'll even learn how to whip up NATURAL SUGAR desserts, like...
Banana and Peanut Ice Cream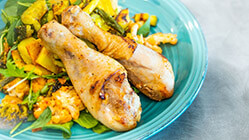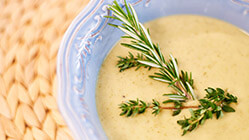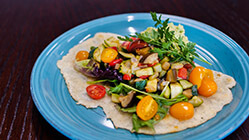 Transform Your Desserts!
Diabetes-Friendly Desserts Cookbook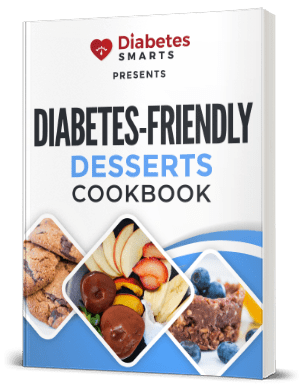 Sure, eating clean and healthy, and with diabetes in mind, means learning to say no to those unhealthy, high-sugar snacks and desserts. But a life without ANY sweetness is no life at all, is it?

There ARE ways to prepare desserts that will have a much lower impact on your blood sugar levels than with traditional store-bought treats. And The Diabetes-Friendly Desserts Cookbook will give you the knowledge to create these recipes!

Inside, you'll find natural sugar, whole fruit, unprocessed, lower carb goodies for you to share with the family on those special ocassions where you're craving just a little extra sweetness after dinner time. These, quick, easy, delicious and yet low-blood-sugar-impact recipes include...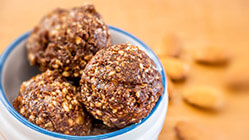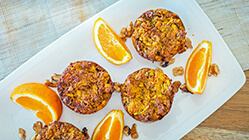 Banana & Berry Frozen Dessert

Cinnamon and Maple Roasted Pineapple and Nectarines

Strawberry Peach Turnovers

Orange, Walnut & Poppy Seed Muffins

Get A Gut Feeling!
Diabetes Gut Health Cookbook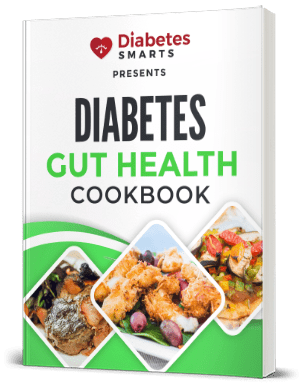 If you haven't heard already, your GUT HEALTH is key to the health of your entire body. In fact, poor gut health has been linked to obesity and diabetes. So learning some specific recipes to aid your gut health is an absolute MUST when it comes to reaching the next level of healthy cooking.

In the Diabetes Gut Health Cookbook, you'll receive recipes which utilize specific prebiotic and probiotic ingredients to maximize the health of your gut microbiome.

These amazing snack, lunch, and dinner recipes include...
Baked Sole Fillet with Peach Salsa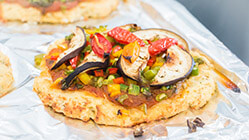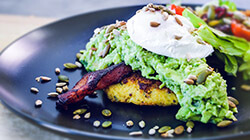 So, just a quick recap...

This Is What You'll Be Getting With The Next Level Diabetes-Fighting Program

50+ quick, easy, and healthy snacks & lunches

70+ quick, easy, and healthy dinners

100+ next level diabetes-fighting breakfast, lunch, and dinner recipes

50+ diabetes-friendly, natural sugar, low-carb dessert recipes

75+ nutrient-rich, gut health-enhancing breakfast, lunch, dinner and snack recipes

That's over 300 recipes to jump-start your health and make you a kitchen pro!

We can't promise that true lifestyle changes are automatic. They take time and effort, BUT, it is definitely worth it for you and your family. We want you to succeed now and FOREVER.
These meals are not meant as a quick-fix, which you will move beyond. These 5 comprehensive recipe books are meant to help you stay on track for years, perhaps even the REST OF YOUR LIFE!
That's why we strived to include all of our favorite and most healthful recipes in this comprehensive cookbook program. We hope that you'll try out every single recipe, find your favorites, and learn to cook them quickly, easily, and often!
Learn to cook with the best quality NATURAL ingredients

Cut out the unhealthy cooking oils and cut down on the amount of oils

Gain energy and improve your sleep patterns

Leave those old bloated, uncomfortable post-meal feelings behind

Control your blood sugar levels more efficiently

Lose belly fat and live an overall healthier lifestyle

Ready to transform your kitchen AND your health?
Good luck, we believe in you!
And as a big "Thank You!" for giving this change in your cooking and eating habits a shot, we'd like to make you a very special offer...

The Next Level Diabetes-Fighting Program normally sells on our website for $97. That's not nothing, of course, but for (number) transformative recipes to keep you going for every meal, every day of the year, we still think that's a pretty good bargain.
But because you've already purchased The Diabetes Smarts Program, we want to give you a massive discount so you can raise your diabetes-fighting skills to the next level. After all, our number one priority is for you to succeed with a longer life of better health.
So, forget about a 50% discount (which would be about $48).
We're giving you the opportunity to add The Next Level Diabetes-Fighting Program to your every day lifestyle for our lowest price ever.... only $29.95!
PLEASE READ: This Amazing Offer Is ONLY Available To You RIGHT NOW... Through This Page!

We're not trying to scare you or pressure you, this is simply the best, and cheapest offer we can give you for this comprehensive program.
You won't see The Next Level Diabetes-Fighting Program at this price ever again.
Often times, many customers leave this page without taking advantage of our special offer, only to email us later to see if they can still get the program at this price point. We would love to offer everyone the program for this price forever, but, in order to keep our comprehensive Diabetes Smarts program as up-to-date, informative, and as high-quality as possible, The Next Level Diabetes-Fighting Program can only be offered at this price to our loyal customers here and now.
So if you'd like to take your health to the next level AND take advantage of our very special discount, this is your ONLY opportunity.
So This is All You Have To Do....

To continue your diabetes-fighting journey and to join The Next Level, just click the "YES!" button below.
And don't forget: The Next Level Diabetes-Fighting Program gives you 5 books, all in digital e-book form.
That means you'll get INSTANT ACCESS to all the knowledge you'll need in the kitchen, right at the comfort and ease of your fingertips. Simply view these books on your computer, tablet, or even your phone!
Just click the link, and you'll be ready to go!
That means there's no required shipping costs or wait times. You can get started in the kitchen right now!

As we mentioned, these books normally sell for $97, but as a special Diabetes Smarts customer, to thank you for starting your diabetes-fighting journey with us, we're giving you these next steps on your trek to better health for just $29.95.

That's a savings of over $67 off the regular price.
And, of course, this offer is backed by our 60 day money back guarantee.

So, if, for whatever reason, you find that these recipes just aren't right for you, simply email us and we'll refund you 100% without any hard feelings or hassles.

And, no matter what, you'll be able to keep these 5 books as our way of saying "thanks for trying it out."

Sound good?

So...

If you're ready to transition to a life of proper nutrition, with reasonable portions, and without breaking the bank...

If you're hungry for the knowledge of how to cook delicious and nutritious meals like Strawberry Pear and Avocado Salad, Turmeric Spiced Salmon, and Coconut Chili Veggie Stir Fry, and much, much more...

...while saying goodbye to your old feelings of guilt, uncomfortable bloating, and sugar spikes, then it's time for you to take your next steps on your journey towards a life of better health.

You'll be a nutrition and cooking pro in no time, and your body (and your family) will thank you for it.

So don't miss this opportunity.

Join us today, and continue your health journey!

Click the button below and add The Next Level Diabetes-Fighting Program to your order - take control of your blood sugar levels now and forever!



The NEXT LEVEL Diabetes Fighting Cookbook Collection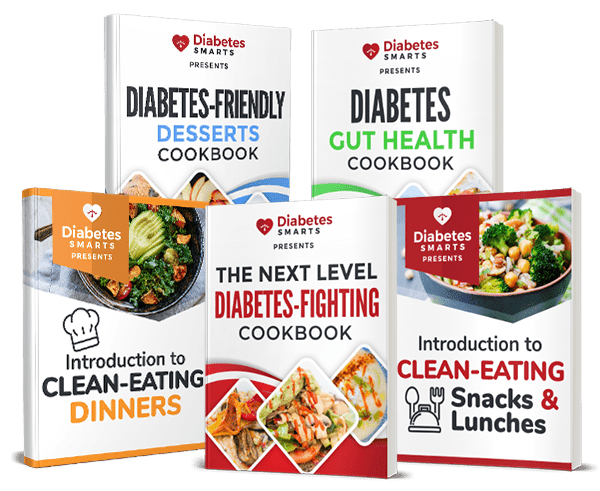 This Incredible Collection of Diabetes Fighting Cookbooks will allow anyone to advanced to the NEXT LEVEL!
The Full Collection contains fast, unique, and super-effective diabetes prevention tools.
This Special One-Time-Offer Price for ALL These Courses, with INSTANT ACCESS: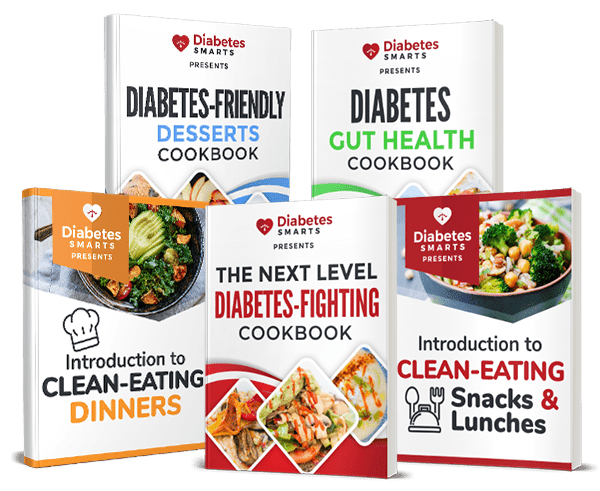 Yes! Please upgrade my order now for just $230.99 $29.95
Remember, You Can See, Use, and Test Drive ALL Of These - RISK-FREE!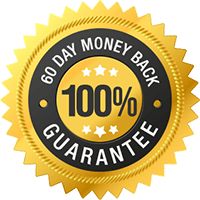 Try Now, Decide Later!
Just try ALL of these products for yourself for a full 60 days before even committing fully to this incredibly affordable, hugely discounted price.
'YES! please upgrade my order now'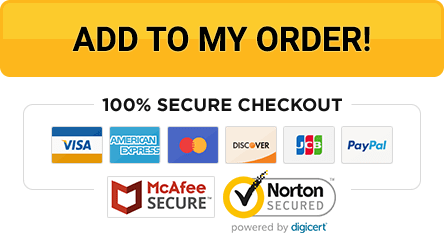 (These courses will automatically be added to your current order)

Warning: If you leave this page, you might never see this offer again and will miss out on your one and only chance with this amazing discount opportunity.