How To Enjoy Your Favorite Delicious Sweets And Desserts That Are Actually GOOD For You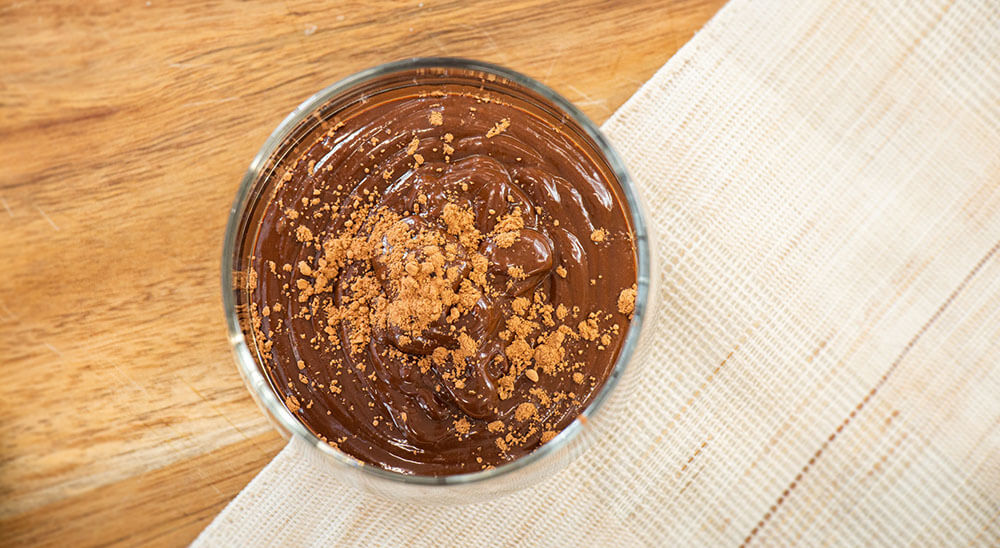 I Can't Believe This Melt In Your Mouth Brownie Is DIABETES FRIENDLY!
My name is Katie Carrington and I always believed that once I was diagnosed with type 2 diabetes –
All the sweet, delicious desserts I craved were off the table..
When the doctor delivered my verdict that I now had type 2 diabetes...
My stomach sank!
No Sugar, No Sweets, No Desserts said the Doctor!
Gone were the days of  tasty fudgy Chocolate brownies,  sweet citrusy lemon pie, and all the other tasty desserts I enjoyed so much.
Or risk the guilt and worry of making myself sicker…
Like most people diagnosed with diabetes I needed to find replacements …
So I did what many people do and tried hundreds of flavorless store bought "healthy – sugar free" desserts….
That did little more than SPIKE my cravings…
…and send my taste buds into a tailspin of depression…
Not to mention the stomach troubles that often followed soon after…
I knew taking back my health was most important so I suffered through all the cravings…
And while my health did improve and my Doctor was pleased with my progress
Something was missing…
Depriving myself of "forbidden desserts" was destroying any happiness I had left…
Even a simple fruit salad was OFF THE LIST.
I couldn't live like this…
Surely there must be a better way!
So I jumped online and  searched if there was a way to make "healthy diabetes friendly" desserts…
It was hard work scrolling through literally thousands of sites…
All promising delicious healthy desserts that could satisfy any sweet tooth…
Now I must admit at that time I was very much a kitchen novice… 
But these recipes were so complicated to follow and make…
Filled with expensive obscure ingredients I couldn't find at the grocery store.
And when I did finally get them on the table they were revolting… and that is being kind…
I just figured…  Well, it must be me…  I'm no chef…
I gave into the fact that the days of satisfying my sweet tooth were OVER...
I had finally hit my rock bottom.
Sitting at my kitchen table, unhappy and alone… 
Tears streaming down my cheeks… Thinking my life wasn't meant to be like this…
But Even At My Lowest Point, Came A Glimmer Of Hope
Because eventually, I stumbled across a website called Diabetes Smarts from Judd Resnick that
that allowed me to have my cake and eat it too!
GUILT FREE diabetes friendly dessert recipes….
At first, my thoughts were – that these GUILT FREE diabetes friendly dessert recipes while healthy would be like all the others and taste awful…
But as I bit into the gooey brownie the flavors exploded in my mouth. 
My taste buds danced with delight…
Surely, this can't be healthy!   But it is!
I was pleasantly surprised at how EASY and NO FUSS the recipes were to make…
Filled with ingredients I could find in regular grocery stores…
I was also excited that I didn't need to break the bank to get EVERYTHING I needed.
Since I got my hands on this diabetes friendly dessert recipe book…
I NEVER have to go without my sweet treats again.
I NEVER have to watch others enjoy desserts that I can't eat…
I Could Eat My Favorite Desserts GUILT FREE
Hi I'm Judd,
A few years ago after my father was diagnosed as prediabetes.
This took me by surprise because he had been preaching health and fitness his whole life.
When I was growing up, he used to run at least five miles a day! And he regularly worked out with weights.
He ate reasonably healthy food, though now that he is retired, he had slipped into an enjoyable lifestyle of large meals and long motorcycle rides.
And now, with this diagnosis, anything could be in his future.
I've seen other people go from prediabetic to diabetic, and then later to heart disease, nerve damage and more...
My father's doctor quickly prescribed him a commonly prescribed drug which helps to control blood sugar levels.
It did have an immediate benefit, as it did balance those levels out.
But these medications only cover up the symptoms of diabetes, yet DON'T address the ROOT CAUSE.  
His doctors told him he'd need to up his dosage over time. It's like a life sentence.
And in many cases, they eventually become worse. A LOT WORSE.
I couldn't bear the idea of my father's future going down this path.
And it made me think about my own life also, and that of my wife and our future children.
Is there something we can do to reverse my father's condition?
What about PREVENTING it from happening to my wife and I in the future?
My profession is as a documentary filmmaker.
So I decided to make Diabetes the topic of my next film.
I thought this would take 6 months...
Little did I know that it would take me 3 YEARS of flying to different countries, talking to doctors, nutrition experts, diabetics and more, to get to the bottom of this.
Along the way I made many discoveries…
One DISCOVERY is that…
When You're Diabetic YOU CAN STILL ENJOY THE FOODS YOU LOVE.
EVEN the sweet treats.  That's right…
Starting your journey towards fighting diabetes used to mean NOT having your cake (and NOT eating it too).
But what we know now is that long term blood sugar control and sustained weight loss is
about far more than simply avoiding sweets, pastries and sugary desserts.
For one, it's about MODERATION.
In excess, high sugar snacks affect our ability to lose weight (AMPLIFYING diabetes
symptoms)
But it doesn't stop there…
A high sugar diet also affects how much or LITTLE energy we have each day.
You might think more sugar equals more energy… When in fact it's the REVERSE.
So, it's important to know that there is a difference between the packaged, highly
processed, low-fiber sweet treats you find at your grocery store…
and NATURAL sugar versions of those same treats you can whip up from the comfort of your own kitchen!
Living with diabetes DOES NOT MEAN you must spend your life wandering a cold, bleak, flavorless, dessert free dessert for the rest of your days.
NO! Not by a long shot.
Keeping your weight in check and fighting back against diabetes means learning how to eat ALL foods in moderation, especially sweet treats.
But... you can still have your natural complex carbohydrate cake AND eat it too!
And That Is WHY I Used YEARS Of Research And An Executive Pastry Chef To Put Together…
The Most Comprehensive Collection Of EASY To PREPARE Mouthwatering DIABETES FRIENDLY DESSERTS Known To Man…
In this Diabetes Friendly Dessert Cookbook, we're going to reveal a WORLD of amazingly
delicious NATURAL SUGAR desserts, for those special occasions when you want to create
a SMALL but SATISFYING treat for you and the whole family!
 We've got satisfying smoothies.
We've even got our versions of rich creamy  ice-cream.
And The Best Part Is You Would Never Guess That These Recipes Are Healthy!
Sure, eating clean and healthy, and with weight loss in mind, means learning to say no to those unhealthy, high-sugar snacks and desserts. But a life without ANY sweetness is no life at all, is it?
There ARE ways to prepare desserts that will have a much lower impact on your blood sugar levels  and your waistline than with traditional store-bought treats. And The Diabetes Friendly Desserts Cookbook will give you the knowledge to create these recipes!
We have included NATURAL sugar, whole fruit, unprocessed, lower carb goodies for you to share with the family on those special occasions where you're craving just a little extra sweetness after dinner time
When you make any of these delicious desserts, just be aware that, though they are FAR healthier versions of the same snacks you'd find at the supermarket, they will still add sugar to your bloodstream.
So PAIR them with healthy, fiber and protein-rich meals to slow your insulin response.
So SHARE these treats with your loved ones. Don't simply scoff down the entire dessert all by yourself!...
So, please enjoy these recipes. We're sure you'll LOVE each and every one!
In Total, You Get OVER 50 Lip Smacking Diabetes Friendly Recipes Designed For The Kitchen Novice…
But don't just take my word for it scroll down to take a peek at just a few of these incredible desserts
First up is one of my favorites and perfect for parties or special occasions…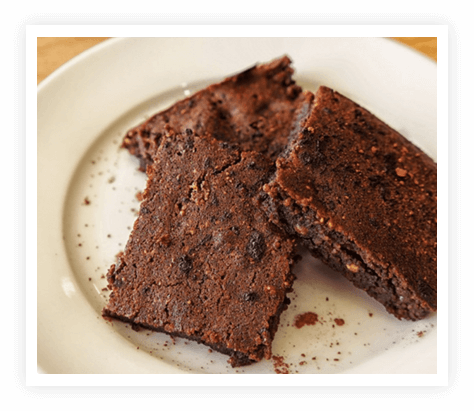 CHOCOLATE BROWNIES
Who says healthy brownies have to be dry and tasteless!
Crispy on the outside…
Soft and gooey on the inside…
These ALL NATURAL chocolaty classics are a true crowd pleaser…
Your family and friends will be signing you praises…
This simple lime cheesecake is smooth, zesty, and super creamy. You'd swear it was unhealthy…
With a crust that is to die for!
A great after dinner treat! That is free of artificial ingredients…
Imagine a delicious cheesecake that is both satisfying and healthy.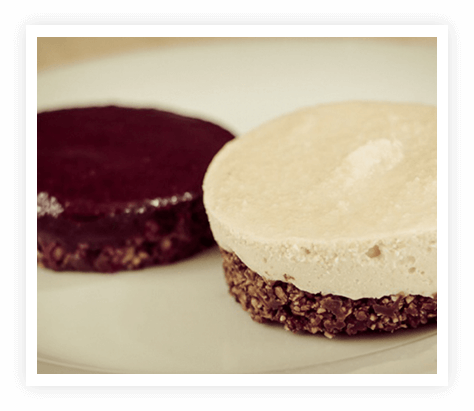 LIME CHEESECAKE
This simple lime cheesecake is smooth, zesty, and super creamy. You'd swear it was unhealthy…
With a crust that is to die for!
A great after dinner treat! That is free of artificial ingredients…
Imagine a delicious cheesecake that is both satisfying and healthy.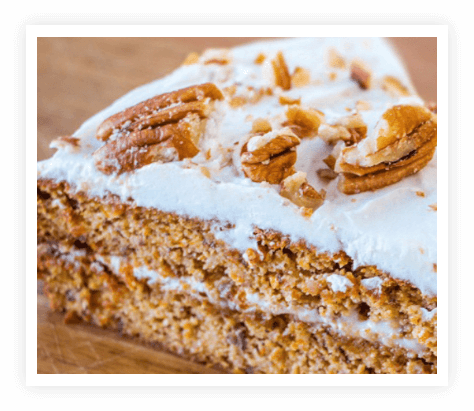 CINNAMON CARROT CAKE
In the past cakes would be the one of the first foods Doctors and nutritionists would REMOVE from your eating plan.
Those days are gone!
Because now you can enjoy what may be the most heavenly carrot cake you have ever tasted!
Moist, flavorful, easy to prepare…
And you guessed it! Diabetes friendly…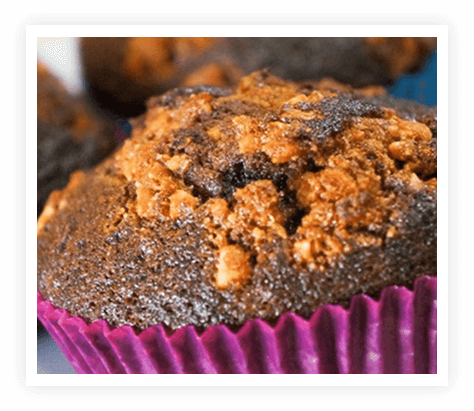 BERRY MUFFINS
These fresh and fluffy family favorites are a nutty, fruity take on the traditional muffin without the dairy and gluten!
With a prep and cook time of just 45 minutes these insanely good muffins are a perfect afternoon snack.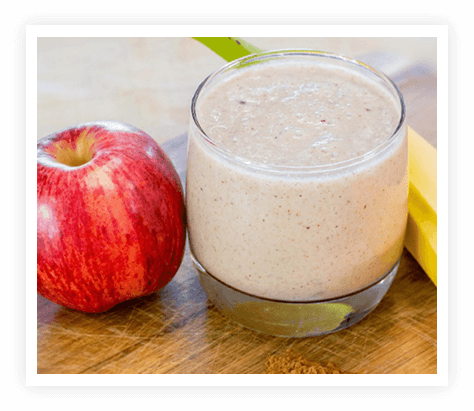 CREAMY APPLE & CINNAMON SMOOTHIE
A delicious, creamy and sweet smoothie and perfect mid-morning pick-me-up!
This filling smoothie will help you feel energized and boost your mood…
It helps flush built up toxins from your body and greatly improves your overall health. 
All in less than 5 minutes…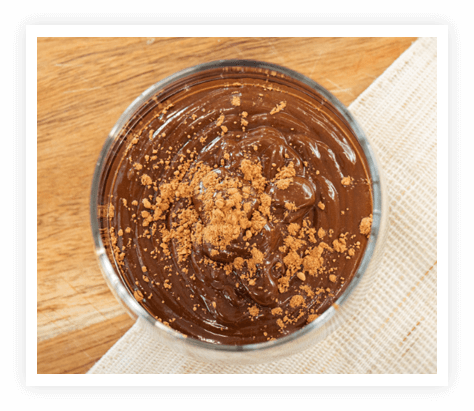 DARK CHOCOLATE MOUSSE
And what would a dessert recipe book be without a melt in your mouth chocolate moose
The fragrance alone is enough to take most casual chocolate fans and convert them to a serious chocolate lover… 
This magic dessert is a real treat and a light and delicious finale to any meal.
These yummy and GOOD FOR YOU desserts are just a start…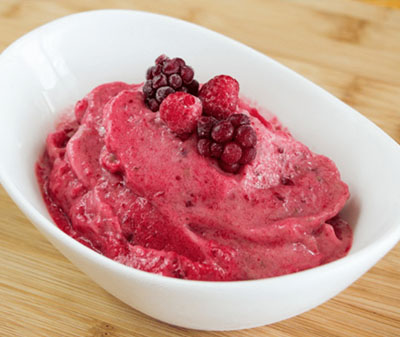 Banana & Berry Frozen Dessert
The Yonanas craze is here! Enjoy this fantastic dairy-free dessert, made from 100% natural frozen fruit (no, I'm not kidding!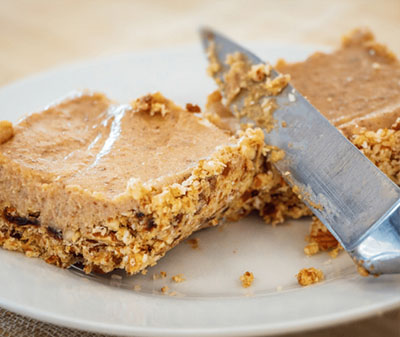 Nutty Almond Fudge
This delicious fudge is perfect as a snack or a dessert!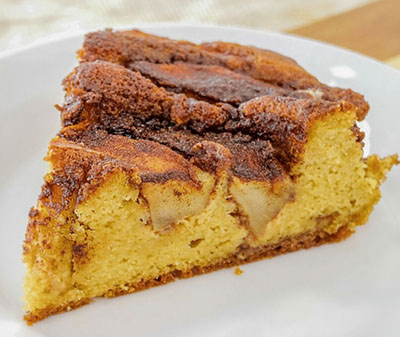 Apple Cinnamon Cake
A gorgeous cinnamon and apple cake everyone can enjoy!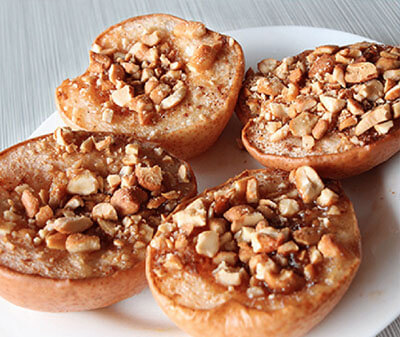 Cinnamon & Coconut Baked Pears
A great healthy sweet treat, this is great with the next recipe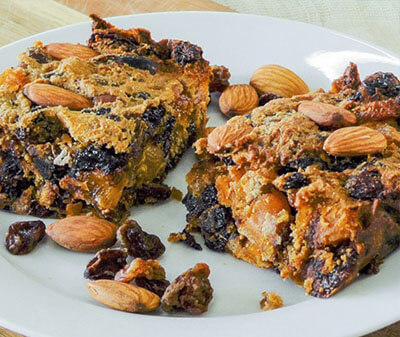 Christmas Cake
Make the festive season one to remember with this quick and easy moist fruity Christmas cake that is sure to bring a smile to the faces of your loved ones…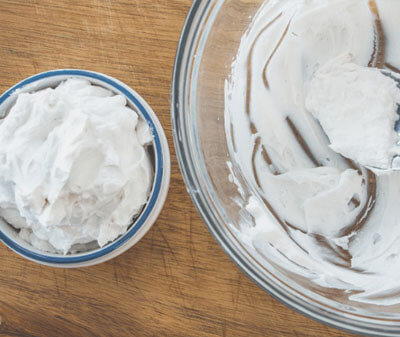 Sweetened Whipped Coconut Cream
An excellent smooth alternative to full fat cream that goes perfectly with cinnamon and coconut sugar baked pears or any other fruity dessert…
Plus many more MOREISH desserts are waiting for you…
When I Put This Dessert Cookbook Together, SIMPLICITY Was A High Priority…
We understand how difficult it is to not just gather your family together at dinner time, but to find the energy and motivation to plan a meal let alone a dessert!
...especially after you've had a long day at work and the kids are exhausted from the full school day.
That's probably why you may find yourself reaching for a tub of Ben & Jerry's ice cream, or a pre packed New York Cheesecake more often than you'd care to admit.
And, chances are, you spend the rest of the night feeling bloated, sad and guilty for the choice you made.
But, GUESS WHAT to satisfy your sweet tooth in just a few minutes and without the stress of attempting to rack your brain for the answer to what exactly you should put on the table, is achievable, and sustainable!
Cake… Say Hello to the Icing!
Over 50 Mouth-Watering Dessert Recipes You Can Download In Minutes For Just $9.95 (PIC with add to cart)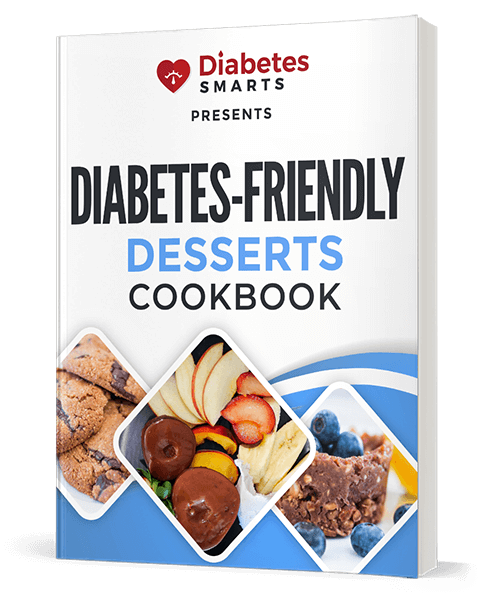 The Diabetes Friendly Dessert Cookbook
Over 50 Mouth-Watering Dessert Recipes You Can Download In Minutes For Just
$9.95
ADD TO CART
We hope that you'll try out every single recipe, find your favorites, and learn to prepare them quickly, easily, and often! From Kitchen Novice to Chef extraordinaire there is something for EVERYONE.
Learn to cook with the best quality NATURAL ingredients
Cut out the unhealthy pre packed desserts that intensify diabetes symptoms
Gain energy and improve your sleep patterns
Leave those sugar high crashes behind
Control your blood sugar levels more efficiently
Lose belly fat and live an overall healthier lifestyle
And as a special bonus, I'm also going to include a second recipe book absolutely FREE.
FREE GIFT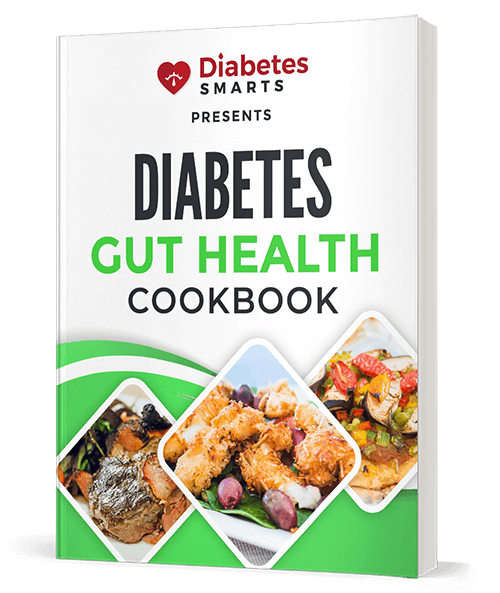 The Gut Health Cookbook
value $9.95
As you now know your GUT HEALTH is key to the health of your entire body. In fact, poor gut health has been linked to obesity and diabetes.   
So learning some specific recipes to aid your gut health is an absolute MUST when it comes to reaching the next level of healthy cooking.
Inside the Weight Loss Gut Health Cookbook, you'll receive recipes which utilize specific prebiotic and probiotic ingredients to maximize the health of your gut microbiome.
These amazing snack, lunch, and dinner recipes include...
Cinnamon Kale Chips

Avocado Smash

Creamy Mushroom Soup

Cauliflower Pizza

Baked Sole Fillet with Peach Salsa

Appetizing and Delicious for the whole family.
Who Will Benefit From The Diabetes Friendly Dessert Cookbook?
Type II diabetics who wants it to be so well-managed, that they minimize (and in some cases eliminate) their reliance on expensive prescription drugs.
Anyone who is concerned about their health and that of their loved ones. Even non diabetics are suffering from the side effects of imbalanced blood sugar. These side effects include low energy, obesity, heart disease, kidney disease, stroke, vision problems, nerve problems, and sleep issues.
Type 1 and 1.5 diabetics who want to discover more ways to keep their lives well managed and full of energy. Several Type 1 and 1.5 diabetics were also interviewed in this groundbreaking program and there is a lot of helpful information contained (plus recipes) that are valuable.
Those with Gestational Diabetes who want to keep their blood sugar in balance throughout pregnancy (and to prevent developing Type II Diabetes in the future).
By recognizing the signs of unstable blood sugar and understanding all the ways you can self-manage blood sugar levels, it becomes possible to REVERSE and PREVENT life threatening symptoms from unstable blood sugar.
You've Seen The Photos But Do They Really Taste That Good?
16,235 people and counting can't be wrong!
We put hours and hours into designing these recipes with the help of an executive pastry chef…
Fine tuning and sampling EVERY RECIPE until we KNEW it tasted AS GOOD AS if not BETTER than their UNHEALTHY alternative.
You Don't Have To Be A Master Chef To Rustle Up These Mouthwatering Sweet Treats.
No need to be a celebrity chef to whip up WOW factor desserts…
I am nobody's chef…
So I made it my goal to create dishes that ANYONE could make…
No matter how little cooking experience you may have…
In fact, my friends 12 year old son has made many of the recipes already.
I know that life is busy and most folks don't have time to be preparing meals that take hours of time
You could spend enjoying your family and life…  
That's why I made certain that these recipes were fast, easy and hassle free…
Most can be made in under 40 minutes… Many of them even quicker.
Can I Really Find These Ingredients At My Local Grocery Store?
Many people have concerns surrounding many health food ingredients and WHERE to get them.
Not so long ago, you had to drove across town to seek out them out and even then there was
no guarantee you could get them at all…
Many of these ingredients you will likely already have in your kitchen.
And while others may be new to you, we have ensured that ALL our ingredients are available at any good grocery store.  
We have also made sure that they won't skyrocket your grocery bill.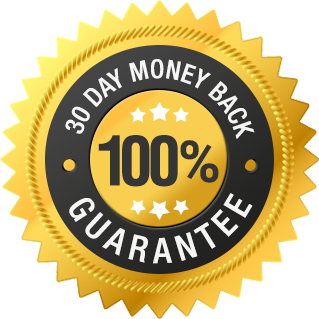 Try the "Diabetes Friendly Dessert Cookbook" For A Full 30 Days, 100% Risk Free With My Money Back Guarantee
Here's why I offer this unbeatable guarantee.
I know that balancing our blood sugar levels makes us feel better. And the recipe book has been developed based on the latest research and has proven results.
So I encourage you to go ahead, GET IT TODAY and GAIN instant access!
And if for ANY reason in the next 30 days you decide this recipe book isn't for you, you can simply contact my customer support team and we will immediately refund your payment. No questions asked.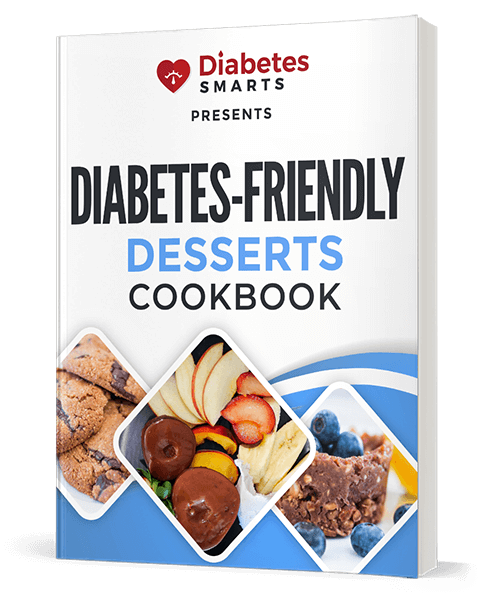 The Diabetes Friendly Dessert Cookbook
Satisfy ANY sweet tooth GUILT FREE
Instant download access for just
$9.95
ADD TO CART